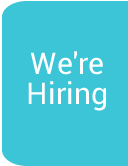 Bereavement Counselling
Grief is a very difficult journey, and it is normal to struggle and experience a range of challenging emotions.
• Do you feel "stuck" in your bereavement journey?
• Does your grief feel complicated?
• Could you benefit from some 1-2-1 bereavement counselling?
We are currently accepting referrals for our Bereavement Counselling Service.
Please contact Emily Murray on 028302 67711 for further information.
For our Counselling Service, we recommend it been at least 6 months from the death of your loved one, however, if it has been less than 6 months you can still contact us, and we can support you in a range of ways.
Back