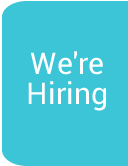 2019 Car Raffle Winner
Another year has passed, and the Southern Area Hospice are delighted to present their 2019 car raffle winner with their brand new Mini One car. Mini winner Cathal Boylan, local Bessbrook man was only too delighted to receive such a coveted prize. Along with the car, Cathal has also received 1 year's free car insurance, up to the value of £500, kindly sponsored by Autoline Insurance Group, Newry, Along with his son, who is also called Cathal, the father and son pair travelled up to Prentice Mini in Portadown on Thursday 5th December to collect the car from Mark McKelvey, Prentice Mini representative and Amy Henshaw from the Southern Area Hospice. Before driving away, Cathal on behalf of his local business CCL Services, very generously wanted to thank the Hospice and show his support by presenting back to Amy Henshaw a tremendous cheque for £12,500.
Amy Henshaw commented: ''We are extremely grateful to Cathal for making such a wonderful donation back to our local Hospice. This was unprecedented and we truly appreciate the generosity from Cathal. CCL Services over the years have always made a generous donation to Hospice during the Christmas period, so we are only too appreciative for this extra tremendous donation this year.''
The Hospice would also like to congratulate our 2nd prize winner D. McAteer from Newry for winning the £500, and our 3rd prize winner C. King from Ballyward for winning the £250, of which was also kindly donated back to us.
The Hospice cannot thank the public enough for purchasing raffle tickets and supporting what is such a vital campaign for raising funds for the Southern Area Hospice. We would also like to thank our extremely helpful volunteers who sold tickets, our supporters from Prentice Mini Portadown, our car insurance supporters Autoline, all the businesses who allowed our volunteers to sell tickets in store, our main venue hosts the Buttercrane Shopping Centre who allowed us to use the shopping centre over the past few months to sell raffle tickets, aswell as Tesco Extra, Craigavon. Year after year you all continue to support this campaign and we cannot express our gratitude enough to each and every one of you. The Southern Area Hospice are forever grateful.
Back