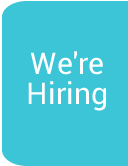 23 Years of a Lotto Luck!
Margaret Travers from Rathfriland recently won £100 in the Southern Area Hospice Lottery, making it her 7th win!
Margaret has been donating to our weekly lottery since it was introduced in 1999, making her one of the longest playing members, having donated to enter every single week for 23 years. When asked about what she plans on spending her winnings on Margaret said 'My daughter is always treating me to spa days so now it's my turn to treat her.' Margaret also commented, 'I have been donating to enter the Hospice lottery for so long now that I don't even notice the £4.34 coming out of my bank account each month, it's such a great way to help the Hospice, everyone should join.'
The Lottery is one of Southern Area Hospices Services main sources of income, providing over £150,000 per year but with ever increasing costs the need for new lottery supporters grows.
By playing the Hospice lottery, supporters are giving the Hospice a source of income that they can depend on while in return supporters are given the chance to win guaranteed weekly prizes of £300, £200, £100 plus, a rollover prize of up to £5,000.
It only takes a few minutes to join the Hospice Lottery online, but the difference £1 a week can make is truly amazing as everyone's £1 donations totals to over £2,700 per week for Southern Area Hospice.
If you would like to become a regular supporter of Southern Area Hospice for just £1 per week and to be in with a chance of winning, register online today by clicking the link below or call our Lottery Team on 028 3026 7711 (Lottery Office is open Monday-Friday, 9am-5pm)
Good luck!
Back