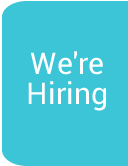 40 Day Challenge huge success for Hospice
Southern Area Hospice Shops would like to thank everyone who took part in their 40 Day Challenge which ran from Wednesday 6th March to Thursday 18th April. This campaign was launched to individuals, families, businesses or other organisations and clubs. It involved choosing one item home that they no longer wore or used and placing it into a bag which they then donated to a Hospice shop of their choice in Newry, Banbridge or Rathfriland.
The challenge was a great success for the Hospice as they received a great deal of good quality donations, with each bag having the potential to raise £25 towards Hospice care. These donations will help our local Hospice to provide care and support to patients living locally with life-limiting illnesses and support to their families.
Speaking about the 40 Day Challenge, Hospice Commercial Retail Manager Diane Winters said: "What a great response we had to our 40 day challenge, local businesses and supporters really engaged with this campaign and I would like to thank everyone who took part. In the past two weeks we have seen a significant increase in donations to all of our shops, for us this means only two things, our wonderful team of volunteers work even harder to turn this into pounds and our retail department can help raise even more money to support our vital services across the community."
One local business who took part in the challenge was Kukoon Rugs. Diana McFerran the Retail Manager at Kukoon said: "The team at Kukoon Rugs Newry were more than happy to support the Southern Area Hospice Shops in their recent 40 day Challenge. Instead of 'giving up' their usual chocolate and crisps for Lent, this year they had a clear out at home and donated 40 items for the 40 days of Lent. The variety of donations ranged from kids bikes, cookery books to DVD's and clothing. We hope that the Hospice shops will raise enough money through sale of these items to help local people with life limiting illness."
If you would like to donate items to the Hospice shops, they are open Monday to Saturday from 9.30am-4.45pm. Or, if you didn't take part in the Hospice challenge but would love to give your house a clear out, your donations will be more than welcome! The Hospice shops accept donations of ladies and gents clothing, children's clothing, accessories, toys and bric-a-brac.
Pictured is staff from Kukoon Rugs Newry who took part in the Hospice 40 Day Challenge.
Back