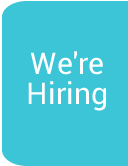 500 Club
Southern Area Hospice Services are inviting small businesses and micro entrepreneurs to join our Enterprise 500 Club. Join a club of local business owners and make a significant difference to the care we provide to our patients and their families from the local community. Club membership continues to grow, and we aim to reach 500 businesses in 22/23.
By donating a minimum of £120 we can raise an incredible £60,000.
As a member of our 500 Club, you will
Be entitled to use of our exclusive 500 club logo.
Receive a 500 Club Membership Certificate for display in your business.
Be invited to join our 500 Club Facebook group.
Feature on our 500 Club section of our website
Receive regular email updates on our work.
If this is of interest to you, please call 028 3026 7711 or email Jane dixonj@southernareahospiceservices.org.