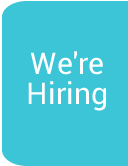 500 Club
Join Our 500 Club
Southern Area Hospice Services are inviting local businesses to join our Business 500 Club. Our 500 Club is a group of local businesses that together make a significant difference to the work of Southern Area Hospice Services.
Like so many of our friends in the business community, Covid-19 has had a huge impact on the way we deliver our services. Here at Southern Area Hospice Services, we have had to implement new ways of working to help keep our patients, families, and staff safe.
All of our clinical staff and all visitors now wear PPE – face masks, gloves, visors and aprons are now part of normal life here at Hospice and will continue to be. These now necessary additional PPE costs further adds to our annual medical expenses, which total c£50,000. Other medical supplies include oxygen masks, suction tubes, syringes etc - everyday essential items that are vital to the work we do each day.
We aim to reach a membership of 500 businesses in 2021 and with a suggested minimum donation of £100, which gives us the potential to together raise £50,000 to help us meet this cost. This year alone we need to fundraise £3million to help us to continue to provide the level of care we currently do for local people and their families, therefore any support you can give would be very much appreciated.
As a member of our 500 Club, you can receive regular updates on our work by email. If this would be of interest, please just email fundraising@southernareahospiceservices.org.