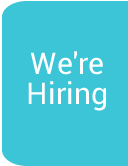 A day in the life of a hospice Admin Team.
Bev Murphy shares what it is like to work at Southern Area Hospice.
I started in the Hospice as an Administrative Officer in October 2007, having previously worked in the motor industry. I love being part of this team, everyone is so friendly.
A big part of my job is welcoming visitors to the hospice and dealing with their enquiries, they may be visiting a patient, dropping off a donation, buying merchandise, or attending an appointment. Each day is different, once I had a whole choir arrive into reception! Getting to meet people is my favourite part of the job, quite often visitors will stop and chat a little with you and you get to know some of them quite well. Working at reception, I also get to meet some of the patients, and I consider that to be special. At the beginning of Covid-19 lockdown I had to help with the daily donations, reception was inundated, and it was amazing to see the local community supporting the hospice.
A 'day in the life' of my job at Southern Area Hospice begins when I walk through the door, opening and closing reception at the start and end of each day (depending on the shift). When I open reception now, I firstly sanitise everywhere, phones, desks, keyboards, etc. before I open and make sure the reception area ready for the day.
The hospice offers a multi-disciplinary team of support so sometimes physiotherapists, social workers, chaplains, clinical nurse specialists, doctors and also the general public will phone so the admin team need to be aware of staff responsibilities and who is available to answer any queries.
Throughout the day, there is a lot to organise including taking of donations, looking after discharge and admission paperwork, as well as the many telephone calls that come in each day. I pride myself on ensuring everyone receives a warm welcome by being a friendly face at reception.