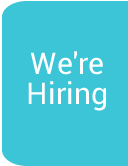 A day in the life of a hospice chef.
Gary O'Hare shares his experience and what it is like to work as Head Chef at Southern Area Hospice.
I started working in the hospice on 17th September 2001, my experience was put to test as catering for patients in a hospice was very different from what I had done before. At first, I was unsure, as it was a complete change, but I adapted well, and I am still here and happy nearly nineteen years later.
I have had a varied catering background, I started my training in Armagh Catering College before moving on to Southern Regional College in Newry to finish NVQ Level 3 Food Management whilst working part-time in the Famous Grouse Restaurant in Loughgall. When I finished my training, I went to London for 3 years and worked as a chef in a student hall of residence with over 300 students - which was a challenge! I moved onto Galway and worked as a chef for a year in a pharmaceutical company catering for 500 staff, before returning to Newry to start working in the hospice.
The catering department's main priority is to make sure that the patients in our Inpatient Unit get fed – breakfast, lunch, and dinner. A typical day in the catering department starts with homemade scones baked each day which has become our signature dish throughout the years and are loved by patients, daycare patients, and staff.
The whole team takes great pride in producing quality home-cooked food for patients and staff and I love to hear the feedback from patients and staff. Sometimes a patient is unsure about what they can eat due to the nature of their illness, I will go and chat to them about their meals to learn about their dietary requirements, likes, dislikes and physical limitations. My challenge here is to help patients live their life to the best, and if that means building up their strength to go home or just to feel more comfortable I will do what I can to play my part in that.
Covid-19 has been a challenging and worrying time for the catering team here at the hospice, we have had to monitor our budget for food costs more closely but also be aware of food availability while still producing high-quality meals. Thankfully due to the generosity from local individuals and companies, we received numerous donations of food and are extremely grateful for all the support.
The catering team that I work alongside are one of the best things about my job, they are always there to offer support and put a smile on your face when you are feeling low and they work extremely hard to do the best for our patients