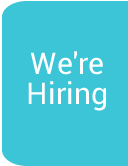 A day in the life of a hospice Nursing Auxiliary.
My name is Diane, I joined Southern Area Hospice in 2015 as a Nursing Auxiliary. I have over 30 years' experience in palliative care having previously worked in the community. I had visited the hospice with my mother on several occasions over 20 years ago. I gained a real insight into the work done here in hospice and developed a desire to be part of such an amazing team.
I consider myself very privileged to partake in a job I love and to offer the best possible care to patients who are living with life-limiting illnesses and their families.
The nursing auxiliary team day begins at 7.45 am with a handover from the night shift. I start my day by preparing patients' choice of breakfast, taking into consideration any special requirements they might have.
The nursing auxiliaries work alongside the doctors, nurses, physios, chaplains, and social workers throughout the day to ensure the best possible support to each individual patient.
I give support with personal care helping the patients to remain as independent as possible. This can be very difficult for a patient who was maybe very independent before and now finds themselves requiring support for the very first time - we ensure we show the highest levels of dignity, privacy, and respect.
Lunchtime generally starts after midday. Our catering team works very hard to cater for any and all requirements and requests.
In the afternoon, weather permitting, patients can visit our beautiful gardens or avail of our reflexology sessions, have their hair done, or simply spend time with family and friends. I take time to chat with patients and their families. As a Nursing Auxiliary, I spend a lot of time with our patients, providing physical and emotional support. At the hospice, we encourage patients to talk about how they are feeling and we like to build a special bond with them. Building relationships and confidence with the staff gives patients and their relatives a chance to air any concerns they may have. I feel it is important to empower patients and their families to have control over death and dying, to alleviate any fears they may have and encourage them to discuss these if they wish.
The in-patient unit operates over two floors, on each shift, we try to work on the one floor where patients are familiar with us for continuity of care.
7.45 pm is the end of my shift when I hand over to the Nursing Auxiliary working overnight. I like to say goodnight and let my patients know when I will be back on duty.
The focus is on improving quality of life. I think the biggest misconception is that all patients come to hospice and never go home. This is not true, we have many patients who come to the hospice for symptom management and go back home when symptoms are controlled and if they wish, with ongoing medical support in the community. I truly feel that the end of life deserves as much care and respect as the beginning. I love being part of a team who all do an amazing job.