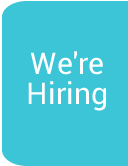 A day in the life of a Hospice Volunteer
In today's world, everyone is busy. There are so many schedules to balance, family life, working, hobbies, the list is endless. But giving up their spare time to help the people in their community is a credit to all the volunteers at Southern Area Hospice Services (SAHS). Hospice volunteers contribute enormously to the range of services offered to patients and their families and play an integral role in delivering services across the Southern Health Board region.
Volunteering is a fun activity that requires as much time as you can spare, one hour or one day, each minute is valued by our patients and families. One lady who volunteers for SAHS is Flo McCall, originally from Drumgar, Killylea, but now living in Collone, Armagh for the past 35 years with her husband on their family farm. Here is Flo's Volunteering Story.
"I decided when I retired from teaching that I wanted to volunteer for a charity organisation. The SAHS was a charity I had come into contact with through school, as many of the families had got such solace and help from this charity and therefore I approached the Hospice volunteer co-ordinators".
"I had the time to spare and decided to use it wisely by helping to create stronger links between schools and hospice. I deliver fundraising talks and attend cheque presentations on behalf of the hospice and have been volunteering now for the past 3 years. I give as much time as I can and as the Hospice needs. The Hospice always asks me if it suits and there is never any pressure to attend any events".

"My favourite thing about volunteering is the knowledge that I am giving a little back to all the people who have inspired and helped me along the way".

Southern Area Hospice is always looking to recruit new volunteers in Newry & Mourne, Armagh, Dungannon, Craigavon, Lurgan and Banbridge. There are many options available to become a volunteer in the areas of reception duties, assist in the Hospice Day-Care in Newry or Dungannon, help with fundraising events, driving patients to our Day-Care, join our lottery and much more.
If you or a friend are interested in becoming a volunteer, please contact our volunteer co-ordinators Andrea McCann or Rosie Teggarty at Southern Area Hospice Services on 028 302 67711 or visit our website at www.southernareahospiceservices.org