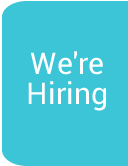 A day in the life of a staff nurse.
JENNY SHARES HER EXPERIENCE OF BEING REASSIGNED TO THE INPATIENT UNIT IN NEWRY DUE TO COVID-19.
My name is Jenny Brown, I am a Nurse at Southern Area Hospice Services. When I first qualified, I worked in South Tyrone Hospital for 3 years. Having a young family I needed more flexible working hours so I left the hospital and I joined the team at a local nursing home and worked there for 30 years. After losing my husband to cancer in 2009, I saw an opportunity in Southern Area Hospice Services' Day Care unit based in South Tyrone Hospital and I started working there in 2010.
In March this year, Covid-19 happened. We had to close the 2 main areas that I worked in, the Day-Care unit in South Tyrone Hospital and the Palliative Care Clinics in Craigavon Area Hospital to keep our clients and patients safe. These changes happened very quickly, and within 2 weeks I was redeployed and travelling to Newry to start in the Inpatient Unit.
As I travelled up the road, hundreds of thoughts rushed through my mind, as it was a long time ago that I had worked as an inpatient nurse. I was extremely nervous but excited as I knew the team here are amazing. All my concerns went out the window as soon as I walked in, I received a great induction to the unit, each and every member of staff has been so helpful, happily answering my many questions and pointing me in the right direction.
I love meeting amazing patients and their families. Talking and listening are a big part of my job now, and if anyone knows me – I like to chat! I will always try to do what I can to make a difference for a patient. Being a palliative nurse is challenging but very rewarding, I try hard to bring a little bit of light to every patient I care for during a very tough time, made even more difficult with the Covid-19 restrictions now in place.
This has been a challenge for me, but it has also been a great opportunity. I get to work with staff who I have never worked with before, and it is a lovely feeling to be part of such an amazing team here at Southern Area Hospice Services, even during these difficult times.
If you are interested in joining the nursing team click here https://www.southernareahospiceservices.org/staff-nurs