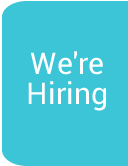 A day in the life of a Student Nurse (Jessica)
Jessica, a final year student nurse from Queens University, shares her experience of the Inpatient Unit at Southern Area Hospice Services (SAHS).
Jessica had requested SAHS for her placement mainly because her goal is to be a palliative care nurse but also, living locally she had heard how amazing the care at Southern Area Hospice was.
Jessica shares one experience of going above and beyond for a patient "One morning I was with a patient, she was watching This Morning and they had been making mince pies. This patient mentioned how she loved mince pies, but due to the nature of her illness, she was unable to eat one. I had mentioned this to another nurse, who then mentioned it to the team in the kitchen. Somehow, they managed to get mince pie ice-cream, and the patient had this for her dessert at tea-time."
"My friends and family often ask me "why palliative care, it seems so sad?" but I feel it is a privilege to care for patients and their families when they are at their most vulnerable."
"Working here I have found that that the level of care is very person-centred. It is not just the nurses and doctors who provide this level of care, the hospice has a multi-disciplinary team made up of social workers, chaplains, physiotherapists, and complementary therapists as well as an in-house chef, and they are all on hand every day for the patients."
"One of the main things I have noticed is the time we have for patients, having completed placements in other hospitals I was amazed at how calm the hospice environment is."
"I have really enjoyed my placement at SAHS, this experience has taught me what hospice care really is and how important it is to the patients and their families. It truly is an amazing place."
Roberta Wilson, Acting registered manager reveals "It is wonderful to see student nurses, like Jessica showing a passion for palliative care and to help dispel the myths about working in a hospice. Jessica is a great ambassador for palliative care nursing, and we all wish her well as she hopes to qualify in 2021.