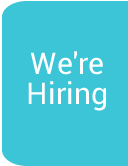 A Little Means A Lotto
Fionnuala Feehan from Newtownhamilton was shocked to discover she won £2,200 from the Southern Area Hospice lottery rollover prize which she plays every week through her job at PWS Signs.
Fionnuala said "I pay just £1 a week from my wages directly to the Southern Area Hospice to play their weekly lottery, I do it to support the fantastic work of my local Hospice and I never thought I would actually win, especially not the rollover prize! I never noticed the money coming out of my wages so I do encourage others to sign their workplace up to the Hospice lottery, for only £1 a week it is so little but it adds up to a regular source of income for the Hospice and you never know who the next winner will be, it could be you!"
The Hospice lottery draw takes place every Friday and costs just £1 per week or £4.34 per month to play. Once you sign up, you're assigned your own unique 5 digit number which is entered into the draw each week and all prizes are automatically posted directly to you, so there's no need to claim your prize…it couldn't be easier! The Hospice lotto guarantees 3 winners each week;
1st Prize £300 - 2nd Prize £200 - 3rd Prize £100
Plus, a rollover prize of up to £5,000
Becoming a member and supporting your local Hospice through the lottery draw means you really are playing today to make a difference tomorrow. Support your local Hospice and sign up today to ensure you never miss your chance to win by calling Bernie in Hospice Fundraising on (028) 3025 1333 or download a registration form from the lottery section of this website.
Lottery players must be aged 16 or over. Please play responsibly. Responsible gambling support: www.gambleaware.co.uk
Back