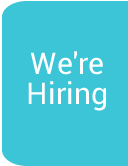 About Us
Southern Area Hospice Services provide the highest standard of specialist palliative care to individuals with complex life-limiting conditions, irrespective of their condition or place of care. Our services are available to patients who live within the Southern Health Board region.
This high-quality care extends beyond the Hospice into the community and the hospital services. Its aim is to enhance the quality of life for patients by responding to the physical, psychological, emotional, spiritual and social needs and supporting families and carers, thus enabling each person to live every day to the full.
Southern Area Hospice Services relies heavily on the generosity of local people and the support of our volunteers who help staff deliver services in many ways, from patient care to fundraising.
All our services are provided free of charge and we rely heavily on fundraising to enable us to care and support patients and their families. This year, with continuous increasing operating costs, we have an ambitious fundraising target of £3.6 million which is approximately £300,000 per month, £69,230 per week, £9,863 per day, £410 per hour.