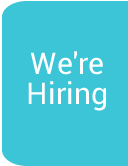 Aghagallon Santa Run Running for 16 years!
The Sunday 5th December seen the return of the very anticipated Aghagallon Santa Run, which seen crowds of walkers and runners in fancy dress take to Lurgan park for another festive fundraising event! Organisers Barry Shanks & Kevin McAlinden have been running the fundraising event in aid of the Hospice for the past 16 years, raising £77,093.80 from the day it first started!
Fundraising Manager Siobhan McArdle had commented ''The hard work and effort that goes into the santa run in Lurgan Park every year is so very much appreciated by all the staff & patients at the Southern Area Hospice and we would like to commend Barry & Kevin and everyone involved for their outstanding contribution to fundraising for the Hospice over the years''
The Hospice would like to sincerely thank all the runners and supporters who took part aswell as the Hospice Lurgan Support Group who have worked extremely hard to help and support the efforts of the event organisers, the marshalls who make sure the runners are all kept on track and the sponsors who generously supplied the water & raffle prizes.
For photos of the day please follow the link: https://www.facebook.com/AghagallonSantaRun
Back