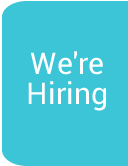 Alan & Mark's Weightloss Challenge
A tremendous congratulations to Alan Larkin & Mark Mc Cavigan for their tremendous weight loss achievement. 10 Months ago Alan & Mark set themselves the challenge of raising £5,000 in a fundraising weight loss challenge, working alongside Philip Oldham from FT50 Nutrition in Lurgan. After months of hard work and preservation, the duo
lost 13 Stone & 72 inches between them and raised a staggering £11,550 for Southern Area Hospice, with money still coming in.
The Hospice would like to sincerely thank Alan & Mark for choosing to support your local Hospice and working above and beyond towards your goals. Thank you to everyone who so generously donated towards their journey, as well as The Woodville in Lurgan for all their support on their fundraising night,
Stephen Mohan Cuba Clothing Dungannon for sponsoring the men's clothing for the event and all the donations and prizes donated.
Back