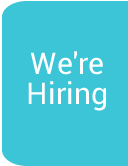 Archbishop of Armagh visits Hospice
Archbishop of Armagh, The Most Reverend Richard Clarke has recently made a visit to Southern Area Hospice Services in Newry to take a tour of the facilities and meet with staff, volunteers and patients along the way.
"Whenever I have the opportunity to pay a pastoral visit to a hospice, I am inevitably both moved and humbled by the immense love, dignity and care with which both patients and their families are treated by all those involved in the life of the hospice movement" The Archbishop explained.
"Although this was not my first visit to the Newry hospice, I found myself being struck afresh by the atmosphere of calmness and positivity that is evident as soon as one walks through the door. I prayed privately with a number of the patients, and then later with members of staff, praying that God's blessing may be on them and that the Newry hospice may continue to be truly life-enhancing for all those for whom they care."
Speaking of The Archbishop's visit, Southern Area Hospice Chaplain Rev. Matthew Hagan said: "It is wonderful for the Hospice to have the Archbishop of Armagh to visit and see the excellent level of care afforded to each patient and their family members. The Archbishop is very supportive of hospices and is very supportive of the Annual Hospice Sunday Appeal - an initiative I started in 2014 and to date has raised £85,000 for Hospice Care in Northern Ireland with Church of Ireland parishes contributing to their local hospice. The Dioceses of Armagh, Down and Dromore, Clogher and Derry and Raphoe will be contributing to Hospice Care through the appeal."
Southern Area Hospice Services would like to thank The Archbishop for taking the time out of his very busy schedule to spend it with us and we look forward to welcoming him again in the future.
Back