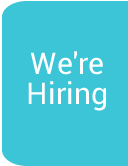 Art Therapy Classes
Art Therapy classes, led by an Art Therapist and are suited to anyone who has been bereaved due to a palliative illness. You do not need to be arty or even good at art, but it is a great way to explore and express your thoughts.
Art therapy involves using art materials as a way of expressing your feelings and communicating your ideas, especially when it is hard to put them into words. Some people find Art Therapy a useful way to help them with difficult feelings and experiences. Art therapy is not an art class, and it can be done by people with no experience, so you don't need to worry about being "good at art"
This is a 6-week programme, starting Thursday 12th January to 16th February.
Day: Thursday
Time: 3.00pm – 4.30pm
Location: Newry Hospice Hub.
Please contact Emily Murray on 02830267711.
Read more here Art Therapy Flyer>>
Back