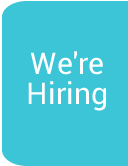 Art therapy is a surprising route toward helping with grief.
Art therapy is a surprising route toward helping with grief… and you don't need to be "good at art".
Art Therapy as a form of bereavement support is available at Southern Area Hospice Services this January. Bereavement affects everyone differently, adjusting to living without your loved one can be very difficult. They have several services available such as complementary therapy, weekly Drop-In Café, weekly walking groups, counselling and throughout the year they offer a varied programme of group work.
This January, they are introducing a 6-week Bereavement Art Therapy group. This group is led by an Art Therapist and involves using art materials as a way of expressing your feelings and communicating your ideas, especially when it is hard to put them into words. Some people find Art Therapy a useful way to help them with difficult feelings and experiences. Art therapy is not an art class, and it can be done by people with no experience, so you don't need to worry about being "good at art"
Emily Murray, Patient and Family Support Team Manager has said, "Group Art Therapy is a great way to support people who have been bereaved, it gives them the opportunity to meet others and express their grief in a different way".
Others who have attended art therapy have said
"I enjoyed meeting with people like myself"

"The art-work was therapeutic and relaxing and something I hadn't done before."

"Nora was brilliant. Easy to talk to and knowing other people around me are going through the same has me helped me as I felt they understood me."
This 6-week programme starts on the 12th of January and finishes on the 16th of February. It will run every Thursday for 6 weeks, 3.00pm – 4.30pm in the Newry Hospice Hub. If you feel you could benefit from Art Therapy, contact Emily Murray on 02830267711 or complete an expression of interest form on our website https://www.southernareahospiceservices.org/art-therapy-classes
Back