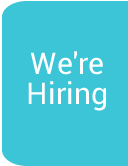 Autumn Walkers raise vital Funds for Hospice
Southern Area Hospice Services would like to thank all those who took part in their Autumn Walk recently. This year's walk took place in the stunning surrounds of Ards Forest Park in Co. Donegal on Saturday 6th October 2018 and the participants were blessed with a beautiful, sunny day.
The total amount raised through the event was £4,383.24 and €407.50 which will help Southern Area Hospice Services to continue their work providing care and support to local people who are living with Cancer and other life-limiting illnesses, such as Multiple Sclerosis and Motor Neurone Disease. With a fundraising target of £2.6million in 2018 alone the Hospice relies heavily on the support of the local community and events such as the Autumn Walk make a valuable contribution as they work towards target. For further information on how you can get involved see www.southernareahospiceservices.org.
Back