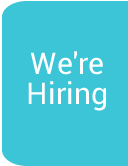 Bereavement Services
Bereavement is quite unlike any other experience you will have had. Most of us at this time feel part of our world has been cruelly and unfairly torn away from us. If your loved one was in pain or discomfort, you may simultaneously feel a sense of relief that their suffering has ended.
It is important to remember that people react to loss in different ways and there is no easy way to get through it.
Our bereavement support service provides an opportunity to talk confidentially on a one-to-one basis with a member of our bereavement support team or counsellor either in your own home or in the Hospice Unit. This service enables families and carers, both adults and children, to face the inevitable and help them through the grieving process by working through emotions and problems that you may find difficult following your bereavement.
The Southern Area Hospice provides two Bereavement Support Groups
Adult Bereavement Support Group
The adult group meets twice annually, in Newry and Dungannon. The group is held in Spring and Autumn and runs over a six week period. Bereaved relatives will receive an invitation to these meetings approximately 4 weeks before the meetings. We also operate a Bereavement Walking Group in Newry and Dungannon. The idea behind these walks is that for some people, it can be easier to talk about how they are feeling as opposed to sitting down face to face. The walks help people to deal with loneliness in a safe environment, surrounded by people who understand what they are going through as well as getting some exercise which is good for both mental and physical health.
In addition to the Bereavement Support Groups, we also offer a monthly drop-in Bereavement Support Service on the first Wednesday of each month between 6.30 pm - 8.00 pm at St.John's House, Courtenay Hill, Newry. These sessions are open to anyone who has been bereaved due to cancer, MS or MND. The aim of these sessions is to help to make the bereavement journey less painful by sharing thoughts, feelings and helping participants understand the bereavement process. More details below.
Children and Teenagers Bereavement Support Group
Support is available for children and teenagers in the form of one-to-one counselling, and bereavement groups on request.
Service of Celebration and Thanksgiving
Each year we hold an Annual Remembrance Service, where we remember all those known to Hospice who have died during the year. This service, which is led by the Hospice Chaplaincy Team, read out the names of those who have passed away and candles are lit in their memory. We invite family members, carers, friends, or partners, and everyone connected to the patient is welcome to attend. The Remembrance Service takes place each year at Dromantine Conference Centre, Newry, and takes place in the Spring.
Light up a Life
Each year we hold our annual Light up a Life appeal, which gives you the opportunity to celebrate the life of a loved one by dedicating a light on our beautiful Hospice Christmas tree during the festive period. As well as dedicating a light, you are invited to attend one of our Light up a Life service to see the lights switched on. Each year, we hold ceremonies in Dungannon, Craigavon, Armagh, Banbridge and Newry. To dedicate a light, you can contact us on (028) 3026 7711.
For further details on how we can assist you and your family, contact the Hospice Bereavement Team on Tel: (028) 3026 7711.