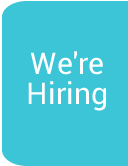 Books for Bereavement
A list of books for dealing with death and grief.
Recommended by our Social Work and Chaplaincy Team.
Children:
o Always and Forever by Alan Durant
o Muddles, Puddles and Sunshine activity book
o As Big as it gets supporting a child when a parent is seriously ill by Winston's Wish.
o Michael Rosen's Sad Book by Michael Rosen. A great wee book for exploring simply what sadness is and how it comes and goes.
o Susan Varley: Badgers Parting Gifts
o Oliver Jeffers: The Heart and The Bottle – exploring themes of grief and loss.
o Patrice Karst: The Invisible String o Steve Herman: The Sad Dragon – a dragon book of grief and loss- helps children understand the loss of a loved one and how to get through difficult times.
Teenagers:
o Charlie Macksey: The boy, the fox, the horse and the mole – not specifically grief but some thoughts for living
o Jayne Hardy: Kind words for unkind days – a book offering some thoughts for all kinds of difficult or tough days.
o Teen Journals: Journal for teenagers dealing and living with grief – a simple journey to encourage young people to be reflective. Would be helpful ONLY as a tool if a young person is open to it or help them create space for their loss.
Adults: Before Death
o Joyce Rupp: May I walk you Home- on preparing for Journey for Death and Journey of Grief - works from a space of spirituality
o Henri Nouwen: Befriending A Spirituality of Dying
Adult: After Death – Grief
o Joyce Rupp: And now that you have gone Home- after death – practical steps working from space of spirituality.
o Therese Jackson Loss of a Parent: Adult Grief – is free on Amazon for Kindle
o Megan Devine: It is ok that you are not ok – living with grief in a culture of that does not always understand.
o Atle Dyregrov: Grief in Children – an adults handbook – gives good information around what different age groups experience in loss, helping the adult to understand, but more likely to help professionals but good info for adults who are seeing behaviours in children
o Gary Roe: Comfort for the grieving of the adult's child's heart- hope and healing after losing a parent – haven't read it but it is a new release.
o Henri Nouwen: A Sorrow Shared – two small essays addressing grief, from a spiritual perspective.
Back