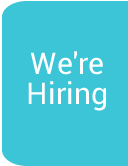 Bring a Bag to Work Day
'Bring a Bag to Work' for Southern Area Hospice Shops
Southern Area Hospice Services is calling on local workplaces to take part in their 'Bring a Bag to Work' scheme.
'Bring a Bag to Work' involves workplaces of all sizes encouraging employees and colleagues to fill a bag with unwanted and pre-loved clothes at home and bringing it into work, from where it will be picked up by a member of the Southern Area Hospice team.
The process couldn't be easier for your workplace – all you need to do is register with Southern Area Hospice (having obtained permission from your workplace), bags and gift aid forms will then be delivered. You distribute these to your colleagues and Southern Area Hospice will return on an agreed date to pick up the filled bags.
Southern Area Hospice has three charity shops – one in Newry, one in Banbridge and one in Rathfriland. The shops raise vital funds to help support the work of the Southern Area Hospice which provides specialist palliative care and support to local people and families who are living with Cancer and other life-limiting illnesses, such as Multiple Sclerosis and Motor Neurone Disease.
Every bag donated through our 'Bring a Bag to Work' scheme has an average value of £30 to the Southern Area Hospice Shops. The goods donated can also be gift aided which helps Southern Area Hospice raise an extra 25p from every £1 from the sale of your goods.
As well as helping to raise vital funds for Southern Area Hospice, taking part in 'Bring a Bag to Work' is also a great way for your business to play its part in helping the environment by reducing the amount of clothing waste going to landfill. Plus, the bags can be picked up in a branded Hospice van upon request so you can take a photo to let your local community know your team are supporting your local Hospice.
Whether you are a team of two, twenty or two hundred Southern Area Hospice would love to hear from you. To register for 'Bring a Bag to Work' or for more information contact Diane on 07980 757452 or email winterd@southernareahospiceservices.org.
Pictured are staff members from Alternative Heat in Banbridge who recently took part in the 'Bring a Bag to Work' initiative and collected a fantastic 65 bags of clothes for our Hospice Shops.