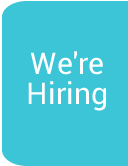 Cathy's 40 days 40 walks Challenge 2023
In 2020, a group of 40+ people alongside Cathy Mulholland Shields decided they wanted to give something back to charity whilst getting active. The group completed a walking challenge for 40 days each with the goal of raising £100 for their local Hospice: Southern Area Hospice Services.
The plan was to walk together as a group, however little did they know Covid-19 would disrupt these plans and the walking challenge became a fantastic distraction.
Since 2020 this fundraiser has now raised over £50,000 for Southern Area Hospice Services with 100+ walkers joining each year.
We really hope you all join us again this year as we continue to complete our #40days40walks challenge which begins on 22 February 2023. We will again post our daily pictures and videos into our Facebook Group: @40 Day Walking Challenge for SAHS: https://www.facebook.com/profile.php?id=100063591517842
Remember you can walk as little or as much as you wish!!
Please let us know you are taking part this year by registering through Eventbrite: https://www.eventbrite.co.uk/e/40-days-40-walks-for-southern-area-hospice-2023-tickets-533524043777
Once registered you will receive your very own walker's calendar to tick off each day and your own sponsor card.
We would also love for you to create your own JustGiving page and link it to our 40 days 40 walks page here: https://www.justgiving.com/campaign/40days40walks2023
Look forward to hearing from you all!
Cathy x
Back