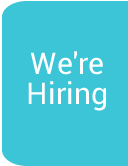 Celebrating 30 Years of the Annual Hospice Walk
The Southern Area Hospice were delighted to invite their long-time volunteer Deborah Kennedy and friends along to the Hospice recently. Deborah has been organising the Annual Hospice Walk event for the Southern Area Hospice over the past 30 years, originally taking place from Warrenpoint to Narrow Water Castle, but now on the Newry Towpath.
The Hospice walk has welcomed familiar faces each year but has also welcomed new walkers from all around the Southern Trust Area and this year was no different. This year's walk took place on Sunday 1st August and involved a 6km walk on the Newry Towpath. As a result of a fantastic turnout on the day and everyone's terrific fundraising, Deborah and friends were able to present a wonderful cheque for £10,040.53 to the Hospice for 2021.
The Southern Area Hospice are very thankful to Deborah and all who help her for their dedication and commitment to fundraising for their local Hospice over the past 30 years. The Hospice were delighted to present Deborah with an award commemorating her outstanding contribution to fundraising, raising hundreds of thousands of pounds. The Hospice would also like to extend their sincere thanks to Around Noon for sponsoring the 30th year medals this year.
Pictured from L-R: Anne McConville, Amy Henshaw (Fundraising Officer), Cecilia Carville, Siobhan McArdle (Fundraising Manager), Deborah Kennedy and Mary McKevitt.
The Hospice would also like to give a special mention to those who have supported the event and Deborah over the past 30 years but who unfortunately couldn't make the cheque presentation, Una McGivern, Lee Hogg & Anne Carr.
Back