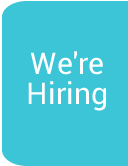 Chairperson Announces Charity Ball to Support Chosen Charities
The date and venue has been set for Newry, Mourne and Down District Council Chairperson's Charity Ball to help continue to raise vital funds for his Chosen Charities.
This fabulous evening of glamour, fine dining and entertainment will take place on Friday 3 February 2023 in The Canal Court Hotel in Newry will support: The Southern Area Hospice, Society of Saint Vincent De Paul, Simon Community and Suicide Down to Zero.
Guests will be welcomed on arrival with a sparkling drinks reception before being invited to enjoy a delicious gala dinner. Throughout this fabulous evening there will be an incredible array of performances provided by local musicians topped by the fantastic Sugartown Road Band that will be sure to have everyone dancing the night away!
The infamous Kevin McAllister, Downtown Radio will compère the evening, entertaining guests with plenty of quick wit and banter.
Speaking at the launch, Newry, Mourne and Down District Council Chairperson Councillor Michael Savage said, "Each of these charities work tirelessly all year round, always going the extra mile to assist struggling families and individuals most in need. I would like to invite people to purchase a ticket and come together to enjoy an evening of entertainment and fundraising."
"I would particularly like to extend a sincere thanks to our sponsors Regen Waste Ltd, Norbrook and Keltbray for their invaluable financial contribution towards the event, ensuring that more money will go directly to my chosen charities."
Chief Executive for Southern Area Hospice Services, Liz Cuddy OBE DL, said, "We are looking forward to enjoying a great night at the Chairperson's Charity Ball. Events such as this help raise awareness of the work we do and greatly assist us in the generation of the vital support we need to provide much needed palliative care services to local people and their families."
Suicide Down to Zero Chairperson, Pat McGreevy said, "Our charity is delighted to have been chosen as one of the Chairperson's Chosen Charities this year alongside the three other very worthwhile organisations. We are particularly pleased that as a result of the Chairperson's Charity Ball, the issue of suicide will be highlighted further. Every year in Newry, Mourne and Down we lose an average of twenty-five people to suicide. The funds that we will receive from this event will be used in our work to prevent suicides particularly in schools, sports settings and workplaces."
Society of St. Vincent de Paul Newry and Mourne Area President, Rosemary Cunningham, said,
"We are honoured to be one of the Chairperson's Chosen Charities this year. Our volunteers work tirelessly to provide support to those who need it most. Funds raised from this year's Chairperson's Charity Ball will be gratefully received to assist our work as we make a difference in the local area to people who are faced with the impossible choices of whether to heat their homes or put food on the table this winter."
Simon Community Chief Executive, Jim Dennison said, "We are absolutely committed to ending homelessness and believe that everyone has the right to a home where they feel safe and secure. The current cost of living crisis is likely to tip many more people into homelessness, which is why being selected as one of the Chairperson's Charities to benefit from this Charity Ball will help us to raise awareness to homelessness, whilst also raising vital funds which will make a real difference in our work to provide shelter and support for those individuals and families who need us most."
Councillor Savage concluded, "Don't miss this opportunity to give something back to the community and have a great time doing it! Dig deep to support my fundraising Charity Ball as all proceeds from ticket sales, the raffle, and donations made on the night will go directly to each of these Chosen Charities."
Tickets are priced at £50 per person and can be purchased by emailing democraticservices@nmandd.org or by telephoning 0330 137 4860. For further information please visit www.newrymournedown.org/chairpersons-charity-ball
Pictured with (L to R) Kirsten Hewitt, Director of Services Simon Community; Darran McQuoid, Secretary Suicide Down to Zero; Ciara Cunningham, Communications Manager Southern Area Hospice and Mary Waide, North Regional President Society of St. Vincent De Paul.
Back