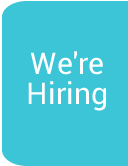 Chaplain
Vacancy Description:
Job Ref: C/01/23
Closing Date: 23/01/2023
Band: £32,306 - £39,027 pro-rata (Under Review)
We currently have two vacancies for Chaplain positions, one is a permanent 21-hour position and the other temporary 10-hour position to September 2023. Both roles will support our Inpatient Unit in Newry as well as our Community Services which cover the Southern Trust geographical area.
Applicants must have a relevant degree (i.e., Theology) along with experience of working in a health care, parish, or community setting. Experience of supporting people with illness, those approaching end-of-life care, death, and loss in your pastoral role, along with evidence of authorisation from your mainstream faith community is essential.
Related Documents
chaplain_advert_jan_23
job_description_chaplain_jan_23
chaplain_-_application_form(3)
equal_opportunity_monitoring_form_2023
Information_and_Guidance_Notes(83)