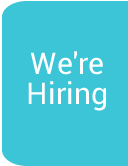 Chaplaincy
The Chaplains are part of the multidisciplinary team at Hospice who will care for your spiritual and religious needs, irrespective of beliefs, gender, sexual orientation, race or ethnic background.
We understand that being diagnosed with a life limiting illness makes life uncertain. Maybe it causes us to question things that we previously took for granted. Perhaps it makes us fearful about the future.
The main work of Chaplains is to listen and support the patients and their families, friends and help explore feelings, thoughts, hopes and also any fears or anxieties they may have.
Chaplains also support anyone on their bereavement journey individually or as part of the Bereavement Support Programme.
We also offer more specific spiritual help through prayer, reading of Scripture and religious services. At all times we respect the right of individuals not to avail of chaplaincy and so only visit patients by his or her request.
The Chaplaincy team has three chaplains drawn from different Christian traditions and visits patients from all denominations, religions and none. If the patient has a local church connection, the chaplain will offer to contact his or her clergy, informing them of the patient's admission.
Hospice Chapel Opening Times and Services:
The Hospice Chapel located on the ground floor is open from 7am to 9pm daily.
A 'Time of Prayer and Reflection' interdenominational service is held in the Hospice Chapel each Monday, Wednesday and Thursday at 11am and each Sunday at 3pm.
A Celebration of Mass is at 11.30am each Tuesday.
Intentions and Thanksgivings
You may record your Intentions and Thanksgivings in the book which is placed in the Hospice Chapel and they will be prayed for daily.
For further information contact the Hospice Chaplaincy Department on Tel: (028) 3026 7711 ext. 213