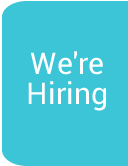 Charity Night of Fun & Fashion!
Elizabeth Anne Design is hosting a Charity Night of Fun and Fashion at Clogher Valley Golf Club on Thurs 9th Feb. This fundraiser is in aid of Southern Area Hospice Services and Palliative Care Ward, Omagh.
The evening will feature:
Timothy Elliott - Manor Garden Centre/Munville House
Lisnaskea Line Dancing Display
Eleanor McGrath - Singer
Maxine Armstrong - Tropic Skincare
Denise McGirr - Capea Hair
Millinery By Diane Lee
There will also be a raffle and light refreshments on the evening.
Admission is £10. You can get your tickets by contacted Anne on 07740483667
Back