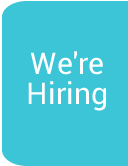 Christmas Cards and Merchandise Now on Sale.
Southern Area Hospice Services launch Christmas Cards for 2020
Send a special message this Christmas!
We are delighted to launch our Christmas Card and merchandise range for 2020. Our collection consists of 17 beautiful cards and a selection of Christmas gifts and merchandise including gift certificates, reindeer food, teacher certificates, and much more! This year more than ever we would like to encourage you to spread the joy of Christmas and send those special people in your life a festive message. By purchasing our cards you will be supporting Southern Area Hospice Services and helping us to raise much-needed funds to allow us to continue to provide vital services to our patients and their families.
Christmas is a special time of year for everyone and we thank you for your continued support.
You can view all our cards and merchandise on our online shop www.southernareahospiceservices.org/shop/chrismas-cards or you can order over the phone by calling 028 302 67711.
Back