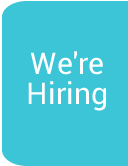 Christmas Collection 2022
We are delighted to show you our new Christmas Collection for 2022! Our collection includes 16 different Christmas card designs as well as various Christmas merchandise items.
This year we are so grateful that we have had multiple local businesses and individuals come forward to help sponsor our Christmas Cards. Their generosity has ensured that as much money as possible can go directly towards our patients and has helped to limit our costs.
We would like to give a heartfelt thanks to every business and individual who has supported our 2022 Charity Christmas Cards:
HMT Shipping
The Genoa Cafe, Warrenpoint
Dorans Kitchen & Home
Friar Tucks, Warrenpoint
Warrenpoint Port
Crilly's Sweets
Superbites, Crossmaglen
Bayview Contracts
Fairbairn Opticians
C & P Car Repairs
Bradley NI Estate Agents and Chartered Surveyors
La Dolce Vita
An anonymous supporter.
You can now view our Christmas card collection by downloading our brochure below. You can purchase any items here: https://www.southernareahospiceservices.org/shop/christmas-cards or give us a call on 028 3026 7711 and we can take your order over the phone (Mon - Fri 9am - 5pm)
christmas_card_brochure_2022(1)
Back