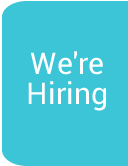 Christmas Draw
Southern Area Hospice Services is delighted to launch its annual Lottery Christmas Draw for 2021, with a grand prize of £1,000 worth of Lidl vouchers which were kindly donated by the new Lidl Store at the Buttercrane Shopping Centre Newry. The draw will take place on Monday 13th December with the winner contacted immediately afterward. To be in with the chance of winning £1,000 worth of Lidl vouchers (50 x £20 vouchers) in perfect time for Christmas, simply click the image above and donate £5 per entry. Final online entries must be made by 9am on Wednesday 8th December. Alternatively, you can enter over the phone by calling our Lottery office on 028 3026 7711 (Monday-Friday 9am-5pm) final telephone entries must be made by 10am on Monday 13th December 2021. Voucher terms and conditions apply (listed below)
To enter click here https://southernareahospiceservices.enthuse.com/christmasdraw#!/
Last year our Lottery Christmas Draw winner, Mrs. Gillespie from Armagh said,
"I have supported the Hospice for many years and often enter raffles
as a way to support their good work, never did I think I would win such a wonderful prize."
Good luck and thank you for supporting Southern Area Hospice this Christmas.
Lidl NI Voucher Terms and Conditions.
£1,000 prize comes in the form of 50 x £20 vouchers.
Validly activated gift cards can be exhanged for goods (excluding alcohol), up to the value of the gift card or goods at a higher price upon payment of the difference. Gift cards cannot be redeemed for cash, are non-exchangable and non-refundable. Remaining balances will be applied to the gift card. Each gift card can only be redeemed in Northern Ireland only. Lost or stolen gift cards can not be replaced. To alter or deface gift cards in any way will render them invalid/void. Lidl reserve the right to refuse purchase or to cancel Gift Cards if deemed necessary in cases of suspected abuse / fraud. Gift cards are subject to verification. Full Terms & Conditions and card balences may be viewed at www.lidl-ni.co.uk/giftcard