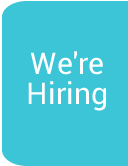 Christmas Message
This Christmas season we remember the patients and families who will be in the care of the wonderful staff at Southern Area Hospice Services. Christmas is a very special time of year, when we gather with those we love, to celebrate the festive season together and to take time to pause, think back and remember the many happy Christmases we shared with our loved ones. This is also a difficult time of year for many and we remember them in our thoughts during this time.
The Medical Director at Southern Area Hospice Services, Dr Morris, speaks about the care provided to patients and families throughout the year saying:
"Christmas for most of us is a time for happiness and togetherness, family reunions, the giving and receiving of presents and looking forward to the start of a New Year. However for those patients with life limiting illnesses it can also be a worrying time. The Hospice continues to provide ongoing palliative care for patients and their families 24hrs a day, 7 days a week and 52 weeks a year.
The care we give at Hospice attempts to control the many physical problems facing patients who are living with illnesses such as Cancer, MS, Motor Neurone Disease etc. Pain, breathlessness, nausea, weakness, confusion, agitation – the list is endless. Often these symptoms can be treated completely, sometimes lessened and rarely only endured. We also try to address the many psychological, emotional and even spiritual issues that may arise. At other times, simply being there, holding a hand, listening to patients fears and concerns we simply make them feel safe, secure and not alone. Support is provided also to patient's families to help them cope with the loss of a loved one. It is this very compassion and understanding which helps us deliver the expert care that we do. The type of care that everyone deserves, irrespective of the season".
During the Christmas holidays, the Hospice will be as busy as ever and the staff and volunteers will continue to provide specialist palliative care. The multidisciplinary team consisting of doctors, nurses, physiotherapists, chaplains, social workers, complementary therapists, catering, administrative and maintenance will continue in their hardworking and demanding roles to ensure patients and families receive the care and support they both need and deserve. While the Fundraising team and many volunteers will continue with raising awareness and money to fund these services.
Speaking about Christmas time at hospice, Carmel Campbell the Nursing Director said:
"I am delighted and proud of what the nursing staff and the entire team at Hospice do, to make Christmas a special time for patients and their families. Our staff often sacrifices family time with their own loved ones, to spend the holiday period caring for patients in hospice. Our staff tries to brighten the patients Christmas by giving patients a personal gift on Christmas morning.
Each year, the staff at Hospice do everything in their power to pull out all the stops in order to make it possible for patients to go home for Christmas lunch. For those who are unable to go home, they will create space for patients and relatives to have time together, share a meal or to receive a telephone call from a loved one –these are special moments which the patient, family and the team nurture and cherish for a lifetime of memories.
Christmas can be a difficult time of the year for patients and families struggles to come to terms with illness and death; it is a time of mixed emotions for families. Our staff will spend their time looking after physical, spiritual and psychological needs of patients. They will provide care and fit in with any plans that the family have in place for patients over the festive period.
Outstanding care is about getting both the big and the little things rights – hospice staff always go the extra mile to ensure every patient gets exactly what they need".
The services provided by our local Hospice include a 12 bed Inpatient Unit on Courtenay Hill in Newry, Day Hospice Units in Dungannon and Newry, Outpatient Clinics in Dungannon, Newry and Craigavon, Palliative Care Teams in Daisy Hill Hospital and Craigavon Area Hospital, Homecare Nurse in Armagh and Dungannon districts, Bereavement Support Services, Community Liaison Sister, Donaldson Counselling & Therapy Centre and a Hospice Information & Resource Centre in Dungannon.
Liz Cuddy OBE, Chief Executive Officer at Southern Area Hospice Services said: "Christmas is a very special time in hospice, when we reflect on the year that has passed and think of all the wonderful people whom we have come in contact with. It is also a time when we remember all those who have supported our work and are humbled by the continuous generosity of the local community. When I joined Southern Area Hospice last year, I thought I knew how well respected the Hospice was, however I am absolutely overwhelmed by the level of support the Hospice receives. Throughout the year, we are regularly thanked by our patients and their families for the care and support they have received, but in truth these thanks really belong to you – the community for your support. Each and every time you donate to the hospice, the reality is that you are helping us to look after someone else's father, mother, sister, brother, daughter, son, relative or friend.
"As we come to the end of another year I would like to take this opportunity to say a sincere 'Thankyou' to you, our loyal supporters, for your continued help. Without your support we simply could not continue to provide the level and range of care services that our patients require. I would also like to take this opportunity to thank all our volunteers who give of their time to assist in many ways throughout the year. And finally, I would like to thank our team of staff at the Hospice including those who provide direct patient care and to all those those who work tirelessly behind the scenes in our various departments to ensure our organisation continues to serve our community."
Southern Area Hospice provides specialist palliative care services across the Southern Health Board area. The Hospice rely on 73p in every pound coming from Fundraising in order to continue providing the level of care and support currently available. All services are provided free of charge to patients and their families and with a fundraising target of £2.6 million for 2018, the Hospice must raise over £7,123 every single day to help people affected by life-limiting illness in our community.
For many, Christmas is a season of joy and excitement but it's also a time for people to remember, reflect and look to the future. This Christmas, we remember the patients, families, staff and volunteers at Southern Area Hospice Services and keep each of them in our thoughts.
Southern Area Hospice Services would like to thank everyone who has supported them during 2018 and hope you will continue to support their work throughout 2019.
Back