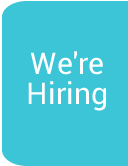 Christmas Spirit Alive and Well at Santa's Cottage in Hilltown
Santa's Cottage in Hilltown turned the disappointment of not being able to open into an amazing positive raising over £22,000.00 for Southern Area Hospice Services.
The staff and management had been preparing for a busy festive season at Santa's magical cottage. The annual visit to the cottage is the highlight of the year for many families. However, given the announcement of a two-week circuit breaker from the government the family-run business was forced to announce that it was unable to open this year.
Laurence and Bernie Moore, Owners of Santa's Cottage state "As a small family business to say that we were devastated is an understatement. We had made a significant investment making our business 'COVID-19 Safe' and now not being able to open was very difficult.'
The announcement on 19th November that the Cottage would not be opening saw the owners inundated with requests from far and wide to turn on the amazing light display. In response, Bernie and her team of Elves decided they would spread some Christmas spirit. They announced a new "drive-by" event and decided to "do some good" by holding a bucket collection on the road for Southern Area Hospice Services. Bernie explained that the Hospice was an obvious choice as their charity partner as it is a cause close to their hearts.
Nothing however could have prepared them for the incredible response. The Cottage staff volunteered their time to direct traffic and shake buckets and have been completely overwhelmed by the generosity and support from the community. To date the team have raised over £22,000 for the Hospice whilst also managing to donate some funds to Time & Life another local charity. To say the response has been amazing is an understatement. The team at the Cottage is delighted that they have managed to bring real joy to the community despite having to close and the real bonus is that they have managed to support the Hospice as well
Lizzie McCullough, Fundraising Officer at Southern Area Hospice Services has supported the team at the Cottage and said "Southern Area Hospice Services is thrilled to have been chosen by Santa's Cottage as their charity partner. We thank them for their continued support and we also thank the community for their generosity. Each year at the hospice, we need to fundraise 3.1m and with Covid-19 this year has proven to be very challenging. As the demand for our services is still high, we are so grateful for businesses like Santa's Cottage. They have managed to turn a negative into a positive."
Tom Mallon, Director of income generation at Southern Area Hospice Services, said "We all know that Christmas is going to be different this year everyone including local businesses. The team at Santa's Cottage have undoubtedly turned their disappointment into joy. They have gone above and beyond to support the Hospice as have the community. We are genuinely stunned at the generosity of people travelling to Santa's Cottage."
"This year has been a struggle and our own fundraising has dramatically diminished due to the pandemic. Our fundraising team has not been able to carry out our traditional fundraising activities and events. The community however have rallied to support the Hospice and we cannot thank them enough. The team at Santa's Cottage are incredible – people like Laurence, Bernie, Grainne, their staff and volunteers are special people. The funds they raise for us will help us deliver care and support to patients and their families at Southern Area Hospice Services."
Grainne Marron, Manager at Santa's Cottage states "I'm absolutely thrilled that we have raised so much for the Hospice in such a short amount of time. We are very thankful to every single visitor. People have travelled from far and wide to see our fantastic lights, to see Santa and Rudolph and of course support the Southern Area Hospice. It is truly incredible."
Santa's Cottage is located on Sandbank Rd, Newry Co Down, BT34 5XX. Weather permitting, they will be back on the road this weekend 12th & 13th Dec. Just keep an eye on their Facebook page for updates.
ENDS.
For further information, please contact Ciara Cunningham, Communications Manager, 07980757097, cunninghamc@southernareahospiceservices.org
Santa's Cottage Facebook Page https://www.facebook.com/santas.cottage.5
Back