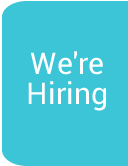 Cleaner / Housekeeper (Bank)
Vacancy Description:
Job Ref: HB/04/22
Closing Date: 20/05/2022
Band: Band 1 (£9.51 per hour)
We are looking for experienced housekeepers to join our bank team. Bank work is casual/relief work offered on an ad hoc basis, as and when there are shifts available. You are free to accept or decline such offers of work. You are not guaranteed continuous work and we are under no obligation to offer you work.
Applicants must have a minimum of 6-months previous cleaning experience in a healthcare/commercial setting, with excellent standards of cleanliness and hygiene.
Please read the full job description below.
Related Documents
job_advert_housekeeper_(bank)(2)
job_description_-_housekeeper_(bank)(2)
application_form_-_housekeeper_bank_hb0422(2)
equal_opportunity_monitoring_form_2022(4)
Information_and_Guidance_Notes(61)