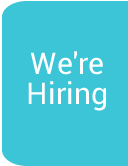 Cleaner/Housekeeper
Vacancy Description:
Job Ref: HK/07/23
Closing Date: 17/07/2023
Band: £10.42 per hour
We have an opening for an experienced housekeeper to join our current team on a permanent basis for 32.5 hours per week.
Applicants must have a minimum of 6-months previous cleaning experience in a healthcare/commercial setting, with excellent standards of cleanliness and hygiene.
You must have a positive work attitude, be able to work well independently and as part of a team.
Related Documents
job_advert_housekeeper_hk0723
job_description_housekeeper_hk0723
job_application_form_houskeeper_hk0723
equal_opportunity_form_hk0723
information_and_guidance_notes___2023(4)