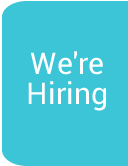 Coffee morning in Kilkeel
Thank you so much to Edith Shields and Cathy Clowes from Kilkeel who have organised a coffee morning in aid of Southern Area Hospice!
Where:
Kilkeel Orange Hall
When: Saturday 9th July 2022
If you are in the Kilkeel area make sure to save this date in your diary and raise your cups for your local Hospice!
For more info contact Edith on 07843275196 or Cathy on 07739581407.
Back