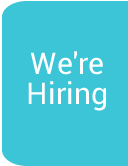 Community Fundraising
Fundraising is all about bringing the community together to make a difference to the lives of local people. Whether you are an event expert or trying it for the first time everyone can get involved. Community fundraising also has lots of benefits for everyone involved.
Perhaps you would like to be creative and do something that incorporates your own unique hobbies and interests or something that brings together your local community?
Community fundraising can take the form of any event big or small and we are here every step of the way to help you and give advice.
Every quiz, walk, disco, raffle and dinner dance help us to continue providing our care services to our patients and their families.
Do you think your club or community group might be prepared to support Southern Area Hospice Services, either for the year or by putting together a one-off event that will raise funds for us?
You could organise a coffee morning, a night at the races, girls night in, hold a quiz night or perhaps a Christmas collection? If so, we would love to hear from you.
Why not check out our list of Fundraising Ideas and get some inspiration on how you can help.
To see if there's a Hospice event you would like to take part in, visit our events calendar.
How we can help you, help us.
We can assist you in your fundraising efforts by creating event posters/flyers, merchandise and promotion. We can also provide fundraising buckets, t-shirts and high-vis vents for your event.

In order to let people in the local area know exactly what we do at Hospice, we offer a Community Awareness Programme where we can arrange to call and give a presentation to your group on the services of the Hospice, any volunteering opportunities and Fundraising.
Make your pennies count for Southern Area Hospice Services
You would not believe the difference loose change makes to our Hospice. To help, all you have to do is request one of our money collection boxes for your home or business and we'll deliver it to you.

You can then use your collection box at work, at school or at your club or group and encourage friends and colleagues to donate whatever spare change you and friends may have in your tin.

Once it's full, you can contact us to collect it, drop it to one of our Hospice shops, or leave it into the Fundraising office. The money you raise will help us to continue caring for local people.
To speak to our fundraising team, telephone (028) 3025 1333 or email fundraising@southernareahospiceservices.org