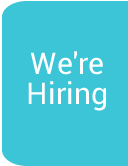 Coronavirus (COVID-19) Advice
VISITOR RESTRICTIONS.
In line with the latest Government advice, visiting is now further restricted in order to protect our staff and patients.
In order to prevent the spread of infection, in addition to the existing hygiene measures, visitors must now also be 'bare below the elbow'.
This means: no watch or jewellery should be worn apart from a wedding band; you should wear short sleeves or have your sleeves rolled up to the elbow.
PLEASE NOTE:
- Visit between 14.00 to 16.00 only
- One visitor only per patient per day
- Visit for a max of 1 hour
- No children under 16
We would remind you that the Government strongly advises the following individuals to avoid social contact:
those aged 70+ or those of any age who are a member of a vulnerable group with an underlying health condition.
Click below to view pdf version.
Please read carefully if you are planning to visit the Hospice.
Also the official general advice from Public Health Authority,
more details https://www.publichealth.hscni.net/news/covid-19-coronavirus