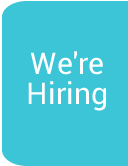 Coronavirus (COVID-19) Advice
VISITOR RESTRICTIONS. Last updated 07.06.2021
Visiting is permitted between the hours of 2 pm and 4 pm, for a maximum of 1 hour.
Visitors will not be permitted to visit without a proper face covering and agreement to wear the requested PPE.
Visitors must also be 'bare below the elbow'. This means: no watch or jewellery should be worn apart from a wedding band; short sleeves or sleeves rolled up to the elbow.
You will need to wear a face-covering for the foreseeable future. You are expected to supply this and you won't be permitted to visit without a face covering.
Please read our visitor flyer carefully if you are planning to visit the Hospice - download it below.
Also the official general advice from Public Health Authority,
more details https://www.publichealth.hscni.net/news/covid-19-coronavirus