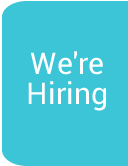 Corporate Fundraising
We believe in making every day count. We are honoured that you and your business are considering supporting us so that we can continue to provide specialist care to our patients and their families.
Why support Southern Area Hospice Services
We provide dignity in caring and our compassionate teamwork with patients living in the Southern Trust Area who are suffering with life limiting illnesses. We help every patient to make each day count and live life to the full.
What can your business do to help?
Partner with us to fulfil your corporate social responsibility objectives.
We can tailor a package specifically for the people in your company, you can pick or choose from some of the ideas below, or you may have some of your own, either way we're here to help and support.
Select Southern Area Hospice Services as your Charity of the Year.
Sign up to Southern Area Hospice Services '500 Club' where 500 businesses donate £120 to enable us to raise £60,000 for Hospice Services.
Join our Accumulator Challenge – See how much fundraising you can do with £50 in 50 days.
Take part in one of our events; climb Slieve Donard, zipline challenge, attend our Ladies Lunch, abseil, skydive or take part in our Hospice shops challenge.
Organise your own event with your colleagues.
Promote payroll giving.
Recycling items such as print cartridges, mobile phones, keys etc.
Sponsor one of our events.
Sponsor some of our Hospice publications such as newsletters, annual reviews.
Sponsor a Hospice Billboard and have your name in lights.
Donate your time to support us by volunteering in our Hospice Gardens.
Sign up to Southern Area Hospice Lottery.
Take on a challenge such as a bike ride, marathon, or trek.
The support of businesses in our area is vital to Southern Area Hospice Services as it enables us to secure our future and continue to provide the care for which we are known. Supporting Southern Area Hospice can be mutually beneficial; with opportunities for favourable publicity, team building and corporate entertaining being just some of the benefits to companies.

Many companies work with Southern Area Hospice Services to achieve their objectives in the business sector, to retain and motivate staff and to demonstrate their commitment to the community within the Southern Health Board Area.

If you would like to speak to us about how your business could support Southern Area Hospice Services, please call us on (028) 3025 1333 or contact Damien hillend@southernareahospiceservices.org