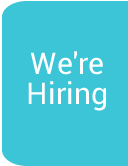 Could your business Give the Gift of Hospice Care this Christmas?
Southern Area Hospice Services have launched their Annual Corporate Christmas Gift Appeal and are calling on local businesses for support.
Instead of buying gifts for staff, customers or suppliers, Southern Area Hospice Services are asking businesses to consider donating towards the gift of Hospice Care this year instead.
Whilst no family wants to spend Christmas in Hospice, sadly the reality is that many do. Southern Area Hospice Services is open 365 days a year, 24 hours a day, providing specialist palliative care for local patients and families and Christmas Day is no different. The staff will continue to be there throughout the festive period for those who need them.
However, to continue providing care, Southern Area Hospice needs to fundraise c£3.1 million this year alone. This equates to £353.88 for every hour of Hospice care provided. Could your business fund an hour of care this Christmas? Or perhaps you could support the Hospice for a day over the festive period? Whatever contribution your business could make at this time, if any, will be very gratefully received.
In return for support, Southern Area Hospice will provide your business a photo opportunity, a gift certificate or a Christmas e-card that you can pass on to your staff and clients to let them know you are supporting your local Hospice this Christmas.
If you would like more information or you would like to support the Southern Area Hospice Corporate Gift Appeal this year please contact Anne Mac Oscar, Corporate Partnerships Officer at Southern Area Hospice on 028 3026 7711 or email macoscara@southernareahospiceservices.org
Back