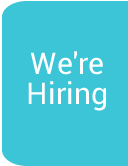 Counselling Sessions for those living with a Palliative Illness
Are you living with a palliative illness?
If you are struggling to cope with your diagnosis and at times find it overwhelming, we are here to help.
Southern Area Hospice Services can offer you a person-centered assessment to understand how we can best support you.
Currently, we have counselling sessions available to provide a much-needed 'time-out' to help you.
If you are interested in availing of these services, please contact Emily Murray on 02830267711
or email murraye@southernareahospiceservices.org
or complete the form below and our social work team will be in touch. (Please note social work office hours are Monday to Wednesday).
Back