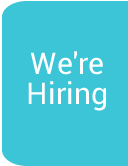 Cuilcagh Board Walk
Join Team Hospice as we walk one of County Fermanagh's most scenic routes and take on The Stairway to Heaven on Sunday 25th June.
The Cuilcagh Boardwalk Trail meanders through one of the largest expanses of blanket bog in Northern Ireland, traversing over tracks, wooden boardwalk and staircase. A steep climb is required to reach the viewing platform which provides breath taking views of the surrounding low lands.
Our Hospice relies on the support from our local community to take part in events such as this to help raise vital funds, so whether you want to walk in memory of a loved one or you would just like to take on this exciting & enjoyable challenge, we would be delighted for you to join us! This promises to be a fun filled day out, leaving Newry by bus early morning, taking on our Cuilcagh Mountain challenge before lunch, then travelling into Enniskillen for a bite to eat before returning to Newry for teatime. (Finer details to follow).
Registration is £20 (this includes return transport to Enniskillen from Newry). Each participant is also asked to raise a minimum of £100 for Hospice Care.
Please register through eventbrite here: https://www.eventbrite.co.uk/e/southern-area-hospice-cuilcagh-board-walk-tickets-619070044167?aff=SM or contact Laura in Fundraising to register over the phone.
Limited spaces available - Sign Up Today!
If you have any questions, please do not hesitate to contact us on 028 3026 7711 or email rowntreel@southernareahospiceservices.org.
Back