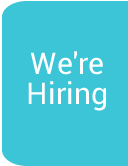 Day Hospice
The Day Hospice offers a relaxing atmosphere and somewhere you can go to enjoy a range of activities and complementary therapies.
We operate Day Hospices in two locations, Newry and Dungannon. The Day Hospice is a nurse managed unit which offers respite and support to patients with advanced illnesses such as Cancer, Multiple Sclerosis and Motor Neurone disease. It is available during the day to people who are living at home, whilst providing respite for their full-time carers.
What Happens
On arrival at Day Hospice, each patient will have an assessment carried out by a nurse. During the course of the day, refreshments will be served.
Activities carried out at the Day Hospices include:
Hand and arm massage
Art therapy and craft work
Reflexology
Hairdressing
Music and entertainment
Reflection
Beauty therapy and manicures
Physiotherapy "Breathe Easy" exercises
From the moment I arrive to the Day Hospice, I am greeted by friendly faces and all my worries are lifted. I have met some life-long friends here who understand what I am going through and it really helps me to clear my head. My favourite part about each visit is the relaxing treatments on offer especially the reflexology….the tea and scones are delicious too.
The Day Hospice Team is made up of:
Community Liaison Sister
Day Care Sister
Auxiliaries
Volunteers
Physiotherapist
Reflexologist
Social Worker
Chaplains
Aim of the Team
The team aims to enhance the quality of life to patients by responding to physical, psychological, social and spiritual needs, thus enabling each person to live every day as fully as possible.
How you can be referred?
Referrals are accepted from General Practitioners (GP's), Hospice Inpatient Unit, Specialist Palliative Care Nurses, as well as Macmillan and District Nurses, Social Workers and Cancer Centres. All referrals must be consented by the patients GP.
Contact Information and Opening Times
Location

Opening Times

Contact Information

Newry Day Hospice
St. John's House
Courtenay Hill
Newry
Co. Down
BT34 2EB

Monday - Thursday from 9.30am - 3.30pm

Tel: (028) 3026 7711

Dungannon Day Hospice
Floor D
South Tyrone Hospital
Carland Road
Dungannon
Co. Tyrone
BT71 4AU

Tuesday and Wednesday from 9.30am – 3.30pm

Tel: (028) 3756 5395