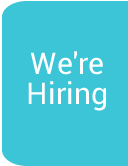 Deborah walks through the £300,000 barrier for Hospice.
Southern Area Hospice, alongside committed Hospice Volunteer Deborah Kennedy celebrated the 28th Annual Towpath Walk on Sunday 22nd April. Over 100 walkers came out on the day to take on the towpath walk from WIN Industrial Estate to Steenson's Bridge and back again. Afterwards everyone was treated to tasty refreshments which were kindly sponsored by Warrenpoint Port Community Fund and platters of delicious sandwiches by Around Noon.
Having voluntarily organised the walk over the years, Deborah has broken through the £300,000 barrier this year, raising a tremendous £10,546.00. Together, we could not have done this without the massive support we received from the community who turned out to walk on the day, businesses who have supported the event through sponsorship and volunteers who greatly helped us on the day.
After 28 years, the Hospice is truly grateful to Deborah and her entire family and friends circle for all the determination, generosity and wonderful support that has been given over the years.
Pictured is the cheque being presented at the Southern Area Hospice on the 1st July 2019. Front row L-R is Amy Henshaw (SAHS), Deborah Kennedy (Event Organiser) and Sharon Davis (Warrenpoint Port). Back Row L-R: Siobhan McArdle (SAHS), Una McGivern, Cecilia Carville, Anne Carr, Lee Hogg and Mary McKevitt (Event Volunteers).
Back