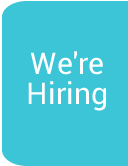 Dedicate a Leaf on our Hospice Memory Tree
Southern Area Hospice invite you to dedicate a leaf on our beautiful, hand sculpted memory tree, which is situated in the corner of the Hospice gardens. The tree is easily accessible anytime you wish to visit to spend time remembering a loved one.
Our Memory Tree holds 300 leaves which are engraved with the name of a loved one who has died, making it a poignant and lasting way to remember them.
How It Works
A beautiful leaf will be engraved with the name of your loved one and hung on the Memory Tree in the Hospice Gardens.

Leaves will hang on the tree for 12 months.

After 12 months you will be given the opportunity to either renew your leaf or it will be presented to you in a special keepsake box to treasure forever.
You are welcome to come along to the Hospice gardens any time to spend some quiet reflective time in our memory garden remembering your loved one
To Dedicate a Leaf
To dedicate a leaf on the Memory Tree, simply download and complete the dedication form below and return it to the Fundraising office along with your donation.
The cost of dedicating a leaf is £100 per leaf and each leaf can hold a maximum of 30 characters including spaces.
Your Support
By dedicating a leaf you are remembering your loved one in a very special way and also helping to raise vital funds for the Hospice, helping us to continue to provide services to our patients and families.
For more information on our Memory Tree please see our Frequently Asked Questions, contact our Fundraising Office on 028 30251333 or email rowntreel@southernareahospiceservices.org
memory_tree_a4-a5(1)
memory_tree_faq_final
Back