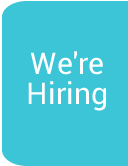 Donor Development Coordinator - Denise Doyle
Name: Denise Doyle
What is your role in the company, how long you have worked here and what does a typical day entail?
My current role in Hospice is Donor Development Coordinator. I have also previously worked as a Fundraising Officer and Community Fundraiser.
I have worked for Southern Area Hospice Services for just over 11 years. A typical day involves keeping on top of emails, managing our database, creating content for press and social media, and working on campaign and marketing plans. No two days are the same which I really enjoy, and the variety of work keeps things interesting.
Current / Big Campaign focusing on now?
My focus at the minute is our Sponsor a Hospice Nurse Campaign, together with ongoing data analysis. I enjoy creating and planning new campaigns and seeing how people respond to them. Hospice has always been very well supported and I have always felt that being part of the team is very rewarding.
What was your route into the company / your career path (Did you go on to university or further education and what did you study?)
I started working for the Hospice on my placement year from university. I then went back to finish my degree and after graduating I got a maternity cover post in the Hospice Fundraising Department. When this role was coming to an end a permanent post was available - which I then took up. Since then, I have worked on many different campaigns and events over the years as well as developing new campaigns.
How long have you been involved in this type of work?
I have been working in marketing and events for over 13 years but specifically fundraising over 11 years. I enjoy the diversity of the role, the people you get to meet and seeing the good work that Hospice does in supporting patients and their families.
What were your favourite subjects at school and why?
In school I enjoyed maths, home economics and religion – I think my love for data and numbers has always been there and I have always been interested in organising events and marketing.
Did you always have this career in mind?
I always knew I wanted to work in events and marketing but not necessarily fundraising. Since working in other roles I know now that fundraising is where my heart is and the job satisfaction that comes from working for a charity is so rewarding.
What do you enjoy about it? What is your favourite part of your job?
I love the day-to-day variety that my job brings, and no two days are the same. I have met many families who have been touched by the Hospice over the years and have built great friendships with volunteers, fundraisers, and staff. Working in fundraising allows you to hear the stories of how the Hospice has touched the lives of many – which in turn makes my work very rewarding.
What are the main skills required for it?
Organisation and communication skills are key when working in fundraising. You are always juggling a variety of campaigns at any one time and organisation is the key to running successful campaigns and keeping on top of workloads. You also need to be willing to put yourself out there and get involved in any weird or wonderful ideas that they team come up with.
What would your advice be to anyone thinking of it as a career?
My advice to anyone looking to get into fundraising or marketing would be to do as much volunteering as you can in events or marketing. This is the best way of learning on the job, and you can do this while you are studying.
How do you relax when you're not working?
When I am not working, I am a busy mum of 3 and enjoy spending time with my husband, kids, and family. Movie nights, trips to the park and family days are my fav. I also enjoy running, reading, and hiking in the Mournes when I can.