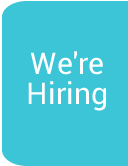 Dr. Murty and Friends present Hospice with £9,700
Recently retired Dungannon GP, Dr. Murty and his team of supporters recently presented the fantastic sum of £9,700 to Southern Area Hospice Services. The money was raised during 2017 when Dr.Murty organised various collections and fundraising events throughout the Dungannon area.
Dr. Murty and his hard working team have been raising funds for Southern Area Hospice Services since 2005 and since then they have raised an enormous total of £207,102.06 for the Hospice. This money is used to help Southern Area Hospice Services to continue their work providing care and support to local people who are living with Cancer and other life-limiting illnesses, such as Multiple Sclerosis and Motor Neurone Disease.
The cheque presentation was hosted by Ralph and Norah Brown in the beautiful Grange Lodge Country House. Members of Dr. Murty's team of fundraisers were present and enjoyed an evening of reminiscing, complimented by lovely tea and home baking, courtesy of Norah. The group also took the opportunity to wish Dr. Murty well on his retirement and made a presentation to him to mark the occasion.
Speaking at the Cheque Presentation Dr. Murty thanked everyone who assisted him with the various collections over the last year and indeed since he started fundraising for the Hospice. He also thanked the members of the public who give so generously to the various collections.
Anne Mac Oscar, Regional Marketing Officer in the Armagh and Dungannon area said, "On behalf of everyone here at Southern Area Hospice Services I would like to extend our sincere thanks to Dr. Murty and his entire team for this fantastic donation. We rely heavily on voluntary donations in order to keep our services going and we are so grateful to Dr. Murty and everyone who supported his efforts. Their dedication to raising funds for the Hospice is very much appreciated by all of us here and the amount which they have raised for our cause over the years is phenomenal."
Back