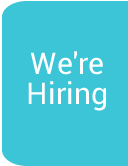 Family Night
Are you someone who is raising children who have lost a parent to a palliative illness, this is a road no one wants to be walking. To support you and your family we are starting a new group, we would love you to join us.
What you can expect
You will meet and get to know other families who have experienced loss
A space for children and young people to have to fun
Pizza and snacks
support for raising bereaved children and young people and ways to cope
Family nights are held the last Thursday of each month.
To register your interest please contact Emily on 07980757452 or complete the form below.
Back