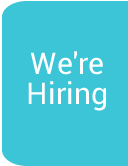 Fundraise From Home
Fundraising & Covid-19
We remain indebted to everyone that has fundraised to support the Hospice during the pandemic. You have been amazing – truly inspirational. Covid-19 is still very much with us and whilst we do need you to continue supporting the Hospice we also need you to do it safely. If you are planning a fundraising event, please ensure you are familiar with current Covid-19 restrictions. You can view these here https://www.nidirect.gov.uk/articles/coronavirus-covid-19-regulations-guidance-what-restrictions-mean-you
Also please ensure you read our fundraising guidelines – these will help ensure that your event or activity is safe and legal. You can view those here>>
As the pandemic continues to impact us all, disrupting the normal flow of our everyday lives, our doors at Hospice have remained open. Our staff continue to work tirelessly day and night, doing whatever it takes to ensure our patients and families continue to receive the highest quality, compassionate care, and support
Each year, the fundraising department has the momentous task of funding approximately two-thirds of the running costs of the Hospice annually and this is done through the fundraising efforts and generosity of our local communities. We simply could not do, what we do, without you! So now more than ever, we need your support, from the safety of your own home -whether that is on your own, with the people you live with, or virtually with friends or colleagues.
Do not let these uncertain times stop you in your tracks and always remember that however you decide to fundraise you are doing it safely and in line with current government advice. Thank you for continuing to support our work, by fundraising at home, you will be helping to secure the future of our services so we can continue to support our patients and their families
You will be glad to hear there are lots of different ways you can raise vital funds for hospice without leaving your home, and our team will be here to help guide you along the way. We have also put together some helpful guidance on using virtual meeting apps to help you successfully hold your events online with Friends and Family – Download available below.
Host a virtual social event
Virtual Dinner Party - Invite your family and friends to dinner over Zoom or Facetime. You can all donate to attend or pay what you would have spent dining out in a nice restaurant. For even more fun, decide a theme or menu and create your own Come Dine with Me or Bake-off challenge!
Virtual Book Club – First rule of Virtual book club, you always talk about Virtual book club! As we all find ourselves spending more time at home, there is no better time to get stuck into a good book! Get your friends and family together once a week online to discuss your current book and donate what you would have spent on snacks and drinks to the Southern Area Hospice.
Virtual Quiz/Games Night – Get quizzical and host your very own quiz night at home or online to raise money! Think you know your capital cities, famous faces, TV theme songs, or Champions League winners? Why not get a few groups of friends together and challenge them to a virtual quiz? Donate to take part or stream live and ask for donations to watch. Or if you are a seasoned pro gamer and Fortnite, FIFA or good old-fashioned board games like chess are your thing – simply get together online and either donate to play or get sponsored to play for 24 hours! Make sure to keep a leader board and note down the points for each game, eventually crowning the winner of the competition.
Virtual Movie Night - Hosting a virtual movie night is a great way to bring people together to relax, enjoy a film, and raise money for your local Hospice! Use the Netflix Party Chrome Extension to host a movie night for you and your friends, with everyone logging on from their sofa at home. Whether you choose to host a classic movie marathon or stream a box set binge session, all you need to do is donate the cost of everyone's ticket and cinema treats to us.
Virtual Coffee Morning/Cake Break -We all are missing a good chit chat over a cup of tea or coffee with friends, but just because we cannot get together in person does not mean that we cannot come together virtually. Simply set up a JustGiving page and encourage people to donate the money they would have spent on buying their hot drink and bun. You could even host an online bake along and share your ingredient lists/recipe beforehand so your friends can join in!
Challenge Yourself
Get Active– pick an exercise to do every day for a month –whether you decide to do jumping jacks, walk or run 5k a day, hop on your bike, or even take on a step challenge on the stairs- ask friends and family to sponsor you to keep it up! You could even challenge friends, family, or colleagues to a Most in a minute challenge– who can do the most sit-ups, squats burpees, or press-ups in a minute? Ask for videos as proof!
Dare to care! – ask your friends and family to get involved and send each other dares and film yourself carrying them out! Will you eat a whole chilli, or drop a bucket of water on your head? Once your dare is complete make your donation and nominate someone else.
Good deeds for donations– ask for donations from friends or family for completing acts of kindness, like delivering groceries to a neighbour, sending anonymous flowers to a friend, or even pay for the person behind you at the drive-thru.
Get Hairy for Hospice– Grow your hair /beard and get sponsorships from your friends and colleagues and you can even donate the money you save on haircuts! While we are on the topic, you could also shave it off and try out a brand-new look, or even dye it – go bright and bold and share pictures with friends and family as they sponsor your efforts.
Drop your Daily Indulgence - Chocolates, biscuits, a glass or two, or scrolling endlessly on social media? Give it up for a month and ask your friends or family to sponsor you during your challenge. It is the perfect time to reset your body and mind and give it a much-needed health-kick!
Savings Challenge – With many of us working from home we have no daily commutes or no morning coffees to pay for so why not take this opportunity to save some cash. Simply put aside what you would have spent for a week, fortnight or even a month and donate your savings to the Southern Area Hospice.
Use your skills
Run a skill swap class – Now is the perfect time to teach your family and friends something new. You could teach online yoga or run a cooking/baking tutorial or get crafty and share your knitting or sewing skills. Whether you are an amateur or an expert, share your talent and knowledge online. All you need to do is invite your friends, colleagues, or family to join you in a session, live stream your session through Facebook or Instagram Live, and set a suggested donation for all those who attend. Take turns each week with friends and family each hosting a different skill lesson.
Gifts that keep giving– Write stories, poems, songs, craft something, or paint a picture to raise money. You can send these to friends and family directly online or sell them at a virtual auction, on eBay, or Facebook marketplace.
Music to my ears – For all you talented musicians, choirs, and orchestras it is your time to shine! Live stream your music and provide an evening of entertainment for people in the comfort of your own home. Host your online gig and encourage viewers to donate to your JustGiving page or Facebook fundraiser.
Get the Kids Involved
Family sports day – host a sports day in your garden or in the house to raise donations. Set up your obstacle course with household items or even create a little scavenger hunt. Why not take it online over video chat or Zoom and get the rest of the family involved, aunts' uncles, cousins, even Granny and Granda! Who can do the most tumbles or keepie uppies or even stay quiet the longest – the list is endless!
Sponsored Chores– challenge your kids to raise money by completing tasks tidying their rooms, washing up, setting the table, looking after the pets, or washing the car with rewards for meeting their goals! Let your friends and family know how they are doing on social media with daily checklists complete.
Declutter and Donate
Use your additional time at home to have a clear out. You could pop some items up on eBay or Depop and donate the money you raise to Hospice or you can donate your items to our Hospice shops when they reopen, and the restrictions are eased. Keep an eye on our Facebook for more information on opening times.
Celebrate with us
If you are having a birthday, wedding anniversary, or other celebration, ask people to make a donation rather than sending a gift, simply set up a Facebook fundraiser or JustGiving page and watch the donations roll in, in your honour. Sometimes the finest gift is the one that helps others.
We also have Gift Certificates available to purchase on our website or from our Hospice reception for those special people in our life. Whether we want to wish someone Happy birthday, Happy Mothers/Father's Day, or even thank a teacher for their efforts, simply make a donation in their name and receive a beautiful certificate to send them.
Easy Fundraising
Did you know you could be raising money and helping your local Hospice even when you shop online??
With non-essential shops closed, we find ourselves shopping for things online more and more, and luckily easyfundraising turns your everyday online shopping into free donations for your favourite cause. Just start your online shopping first at Easy fundraising and select Southern Area Hospice Services, then shop as normal. Retailers will then make a small donation to us to say, "thank you". Such a seemingly small act really makes such a huge impact so please remember to keep using easyfundraising, so we do not miss out. If you are not supporting us on easyfundraising yet, please sign up for free here: https://bit.ly/3bW0lAB
Join the Hospice Lottery
Register to play our Hospice lottery. 1st prize - £300 - 2nd prize - £200 - 3rd prize - £100. There is also a rollover that can go up to £5000.
You can sign up by completing a lottery leaflet, you can pick one up at the Hospice reception, or email fundraising@southernareahospiceservices.org and we will post you out a form. Read more about the lottery here>>
Got another idea that is not listed here, have any questions, or need more support? Our Fundraising team is here to help.
Get in touch by either dropping us an email fundraising@southernareahospiceservices.org or call us at 028 30267711.