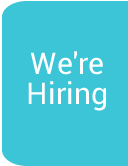 Fundraising Officer - Bernie Byrne
Name: Bernie Byrne
What is your role in the company, how long you have worked here and what does a typical day entail?
I have been a Fundraising Officer for 3 years now. There is no real 'typical day' for me because I work on a variety of fundraising campaigns including the Hospice lottery, the Gala Ball, the Trek the Alps Challenge and our Hospice Memory Tree. It's great my role as a Fundraising Officer is so varied, I have the opportunity to get out of the office to meet so many new people.
Current campaign......
My main focus is always the Hospice Lottery, as everyone in the Hospice knows I like to incorporate it into everything I do! But currently I am also working with the Hospice Gala Ball Committee plan for the 51st Annual Gala Ball on Friday 25th February 2022.
What was your route into the company / your career path?
I studied Communication, Advertising and Marketing at the University of Ulster. I then worked in a local company as a Marketing Manager, a key part of that role was Corporate Social Responsibility, which I loved so I feel like moving into this Fundraising Role at Southern Area Hospice made sense for me.
How long have you been involved in this type of work?
My first marketing role was my university placement year in 2012 then I graduated in 2014. I have fundraised for the Southern Area Hospice for around 10 years now but 3 of those years would be directly as a Fundraising Officer. I have taken part in everything from bag packs, the Santa Run, an abseil, a skydive, street collections, volunteering at events to now organising them!
What were your favourite subjects at school and why?
Business Studies! I always new I wanted to study Business Studies but specifically Marketing and Events, luckily my job incorporates both of those key areas that I loved to study in school.
Did you always have this career in mind?
I always knew I wanted to work in Marketing and / or events so I am lucky my job as a Fundraising Officer includes the two.
What do you enjoy about it? What is your favourite part of your job?
My favourite part of my job is knowing that what we do in the Fundraising Team is going to help people get the care and support they need.
And of course, every Friday I love getting to call the lottery winners to congratulate them on their winnings, everyone always says that I have made their day… who wouldn't love doing that?
What are the main skills required for it?
Organisation! We are a very busy team and so we must be extremely organised in everything we do. We also have to be able to put ourselves out there, we get up to all sorts in the Fundraising Team but all in aid of a great cause!
What would your advice be to anyone thinking of it as a career?
Working in the Fundraising Team is challenging but very rewarding so I would definitely recommend it to anyone considering it. Like any job it can be difficult, but with our work we know that what we are doing is going to help so many people so it is always worth it, it really is a very rewarding career.
How do you relax when you're not working?
I recently joined a hiking group to help me prepare for the Hospice Trek the Alps Challenge next year and I am planning my wedding which keeps me extremely busy!